Top Four Dallas On Leash Dog Friendly Trails
Although the heat of the summer is turned on full blast right now, dog-friendly trails are going to be sought after soon with the fall days just ahead. It is time to start researching Dallas's top 4 on-leash dog-friendly trails so we are prepared when it's time to enjoy the great outdoors with our furry friends.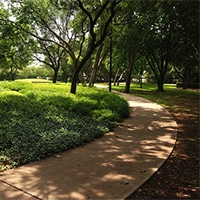 Located at 3799 Sydney Drive, this was Addison's first park, opening in 1980. The park features a half mile lighted loop jogging trail, park benches, on street parking and has pet waste dispensers. This trail is idea for taking Fido on a short walk in a nice neighborhood.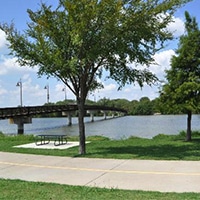 White Rock Lake Park is without question both the longest and the most heavily-used trail in North Texas according to dallascounty.org. The trail has a total length of 17.1 miles with access
into the trail available at various locations around White Rock Lake. White Rock Lake Park is dog-friendly and safe for on-leash outings, also offering a swimming area for pups.
Cedar Ridge Nature Preserve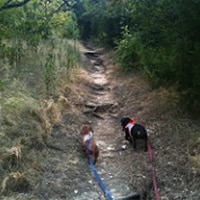 Located at 7171 Mountain Creek Parkway, Dallas, TX 75249, Cedar Ridge Nature Preserve offers a great hiking experience through the woods with a look-out area over Joe Pool Lake. The trails are designed to cater to every skill level with the preserve spanning over 600 acres with 9 miles of walking trails, guaranteed to get you and your pup both panting in the end.
Turtle Creek Leisure Trail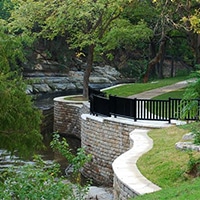 Turtle Creek Leisure Trail offers a popular dog-friendly 2-mile hike and is great place to bring Fido due to light pedestrian traffic. The trail is located at 2222 N. Prairie Creek Road, Dallas, TX 75219. Reverchon Park serves as the trail head and is used for hiking, walking, nature trips and birding year-round.
I would keep Fido away from Boulder Park Trail as this trail is reported to be heavily populated with bike riders per members sharing their experiences on alltrails.com. I would not consider it a safe dog walking trail.