What is pet insurance?
Pet insurance is a policy purchased by an owner to help decrease the overall costs of expensive veterinary care. This policy covers illness and injury treated by a licensed vet, emergency clinic or specialist.
Americans spent a total of $15.73 billion on vet care in 2015 alone!
How does pet insurance work?
All pet insurance works on a reimbursement model.

Pet owners take their sick or injured pet to a veterinarian or specialist of their choice within the U.S.

Veterinarian services are paid for up front, followed by submitting the invoice along with a claim form and veterinarian records for reimbursement.

Any further information needed is obtained by us and the claim is processed within two weeks.
Why do I need pet insurance?
Every six seconds, a pet owner is faced with a vet bill of over $1,000.

Having a pet insurance plan helps owners afford vet care when their furry friend is sick or gets into an accident. Pet insurance can help owners made the decision between the life of their pet vs. financial euthanasia.

When deciding whether or not you need insurance, consider the cost of treatments without pet insurance.
Claim Tales
A chocolate-caused cause for alarm
Maggie the Aussie-Doodle got more than she bargained for after eating chocolate one night. She was rushed to the vet, and after many workups, she was able to be treated.

PetFirst Reimbursed $1,319
Helping Your Pets Live Their Best Life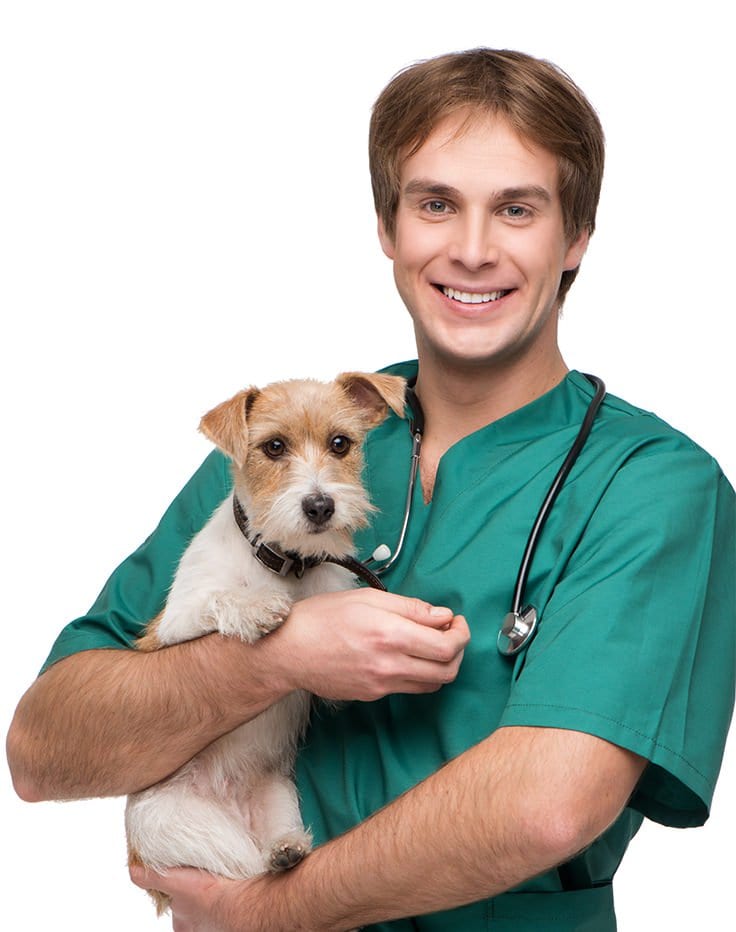 Less hassle. More coverage. Better peace of mind. PetFirst has the shortest wait periods for accident and illness coverage for cats and dogs.
Should your pet ever get sick or have a serious accident, PetFirst's comprehensive pet insurance plans are always here for you. We strive to make the best pet insurance plans available to dogs and cats of all ages and breeds, providing them access to the best medical coverage and veterinary care options. Now, giving your loved ones the best pet insurance coverage is as easy as growing old together!
What makes Pin Paws Pet Care different from other Pet Insurance companies?
No Age or Breed Restrictions!

Prices Do Not Change as Pet Gets Older

$2,000 or $5,000 Annual Max Benefit Choices

90% Reimbursement | $100 Deductible on All Plans

Save 30% on Multiple Pets

Also Includes 3 Value Added Pet Benefits
What Are the Steps for Filing a Claim?
Also Included… 4 Additional Value Added Pet Benefits
Lost Pet Notification & Information
Stored in The Cloud.
Pin Paws is composed of two features: an online pet profile for the storage of important information and documents with a lost-pet notification tag to help them be returned should they be lost and found.
Provides your pet with an online profile for storing important veterinary and medical information as well as uploading important documents. Should your pet become lost, you have immediate access to downloading a pre-filled lost poster with the click of a button.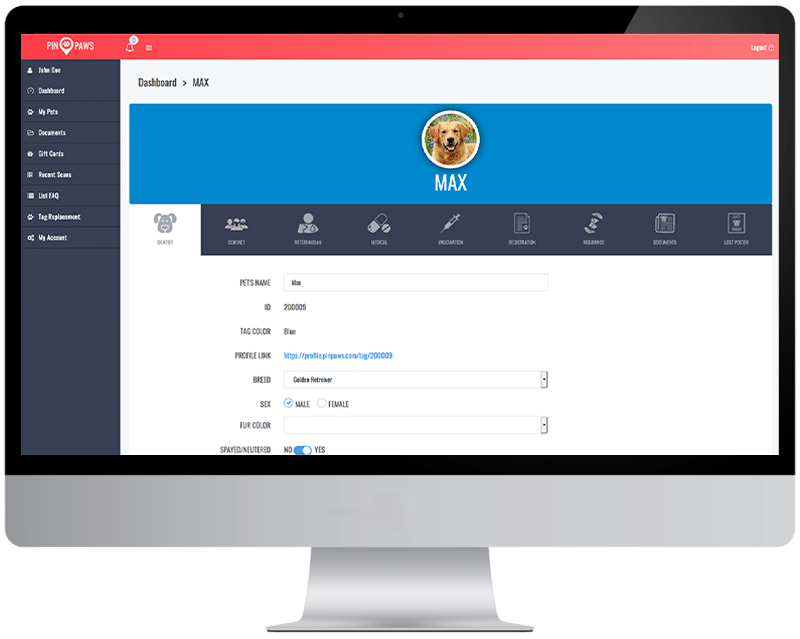 Ever wanted to pin down those wandering paws? We all love our pets dearly, but due to modern day living a simple pet tag with a phone number isn't enough.  As much as we love to give our four legged best friends as much freedom as possible, sometimes they can enjoy a little too much and disappear off much to our dismay! There's no worse feeling than loosing your pet!  No more worrying, fretting or panicking – this system allows you to be notified almost immediately when your pet is found.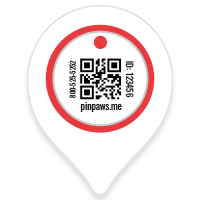 Dynamic Pet Tag
The lightweight 30mm Pin Paws tag has many unique features including a built-in NFC chip and your pets identification information all stored in the PetCloud.
Scan – Type – Call
The pet's profile is accessed by scanning the QR code, online, or calling our 24/7 Customer Service Line.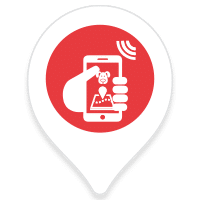 Notifications
When the profile is accessed, the owner receives SMS & email notifications of their pet's GEO location.
We know how much you love your pet and we want to help. Connect in seconds with the whiskerDocs team of veterinary experts, 24 hours a day, every day! Call, email, or live chat, and we'll help you make the best decision about your pet's health or behavior, including whether you need to see a vet or seek emergency treatment.
Discount Pet Medications & Supplies
RX VALET for Pets is the easiest way to save money on your pet's medications, preventatives and supplies. Orders can be delivered to your home for free or made available for pick up from your local retail pharmacy.
Furbaby Savings at the Click of a Paw
Wigglepon is accessible online to members only, providing exclusive coupon codes and discount links for pet-centric products and services. Categories include pet food, apparel, subscription boxes and much more!
People Are Loving Pin Paws Pet Care
Pin Paws Pet Care Membership Pricing
Cat $2,000 Annual Max
$15 Enrollment Fee
$2,000 Annual Max
$100 Deductible
90% Reimbursement
Cat $5,000 Annual Max
$15 Enrollment Fee
$5,000 Annual Max
$100 Deductible
90% Reimbursement
Dog $2,000 Annual Max
$15 Enrollment Fee
$2,000 Annual Max
$100 Deductible
90% Reimbursement
Dog $5,000 Annual Max
$15 Enrollment Fee
$5,000 Annual Max
$100 Deductible
90% Reimbursement
Pin Paws Pet Care Not Available in AK, HI, NY
PetFirst Healthcare, LLC ("PetFirst Pet Insurance" or "PetFirst") is the program administrator authorized to offer and administer pet health insurance policies underwritten by Independence American Insurance Company, a Delaware insurance company, with its main office at 485 Madison Avenue, NY, NY 10022, or New Hampshire Insurance Company or The Insurance Company of the State of Pennsylvania, each with its main administrative office at 500 West Madison Street, Suite 3000 Chicago, IL 60661. For costs, complete details of coverage, and a listing of approved states, please contact PetFirst Healthcare, LLC.
Frequently Asked Questions