Lost Pet Notification & Information Stored in the Cloud

Pin Paws is a unique, all-in-one notification and information retrieval system that was designed for loyal and loving pet owners.  The system is composed of two features: PetCLOUD and PawPINNER.
All of Your Pet's Information in One Place

PetCLOUD gives pet owners an efficient way to store all unique and important information about their beloved pet in one place. The online profile allows for storage of emergency contacts, veterinarian information, medical records, vaccinations, city registration, pet insurance, and much more. Another feature of PetCLOUD is the ability to quickly print a lost poster.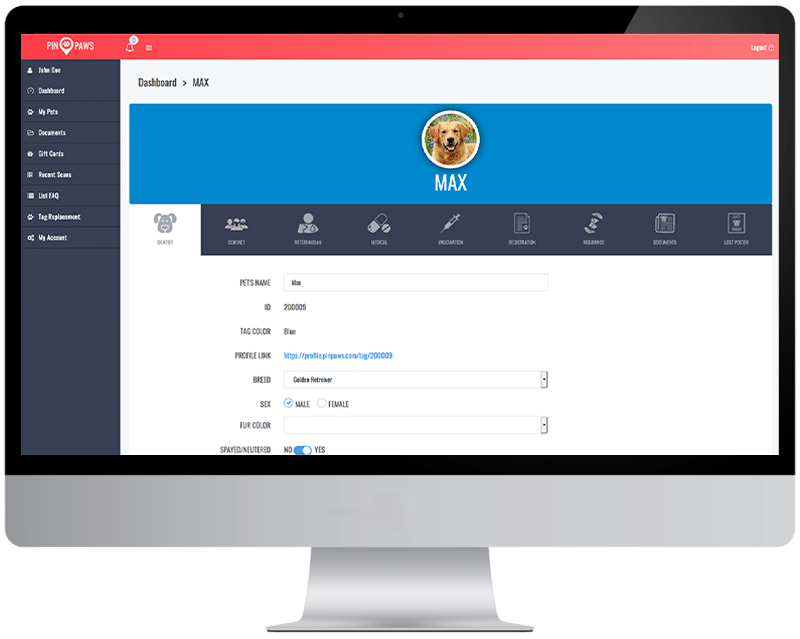 Store Endless Information in PetCLOUD
Emergency Contacts
Easily store your contact information and additional emergency contacts who should be notified if your pet goes missing.
Veterinarian
Store your pet's veterinarian's contact information in case you can not be reached.
Medical
Store medical conditions, allergies, medications or food preferences your pet may have.
Vaccinations
Record and keep track of your pet's vaccination dates.
Documents
Upload and organize your pet's records. You can also share them via email with your veterinarian, pet sitter or day care center.
Easy Print Lost Poster
If your pet goes missing you can quickly print off a pre-designed lost poster with your pet's details and your contact information.
Pet Insurance
Keep track of your pet's insurance carrier and policy number for easy access.
City Registration
Keep track of your pet's city registration date.
Be Notified When Someone Finds Your 4-Legged Friend!

Pets receive a dynamic I.D. tag with a dedicated QR code that allows pet owners to be notified quicker when their missing pet has been found. When a lost pet's tag is accessed, the pet's PetCLOUD profile is displayed and the finder is able to use the resources provided to return the pet to its owner quicker. At the same time the tag is accessed, the owner receives an SMS text with the geo-location of their pet. The tag can be accessed by scanning the QR code, entering the pet's I.D. number at www.pinpaws.com, or calling our 24/7 Lost Pet Hotline.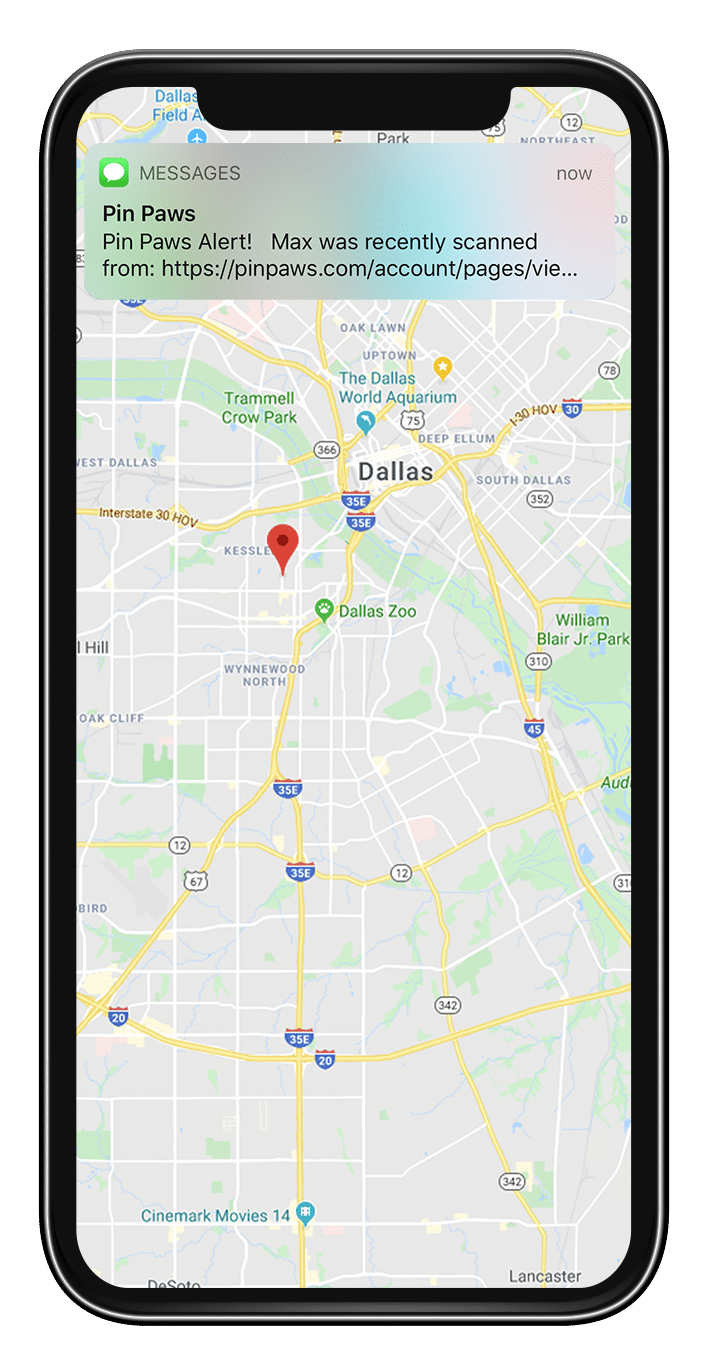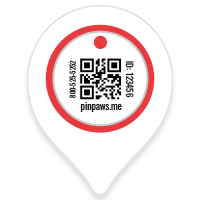 Dynamic Pet Tag
The lightweight 30mm Pin Paws tag has many unique features including a built-in NFC chip and your pets identification information all stored in the PetCloud.
Scan – Type – Call
The pet's profile is accessed by scanning the QR code, online, or calling our 24/7 Customer Service Line.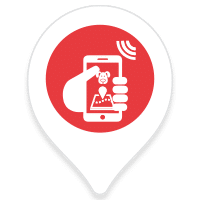 Notifications
When the profile is accessed, the owner receives SMS & email notifications of their pet's GEO location.
Choose Your Furry Friend's Favorite Color!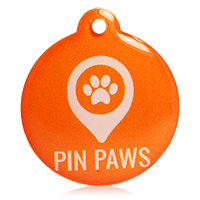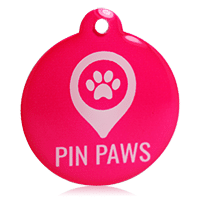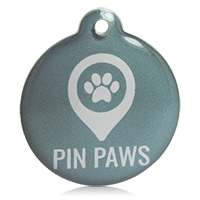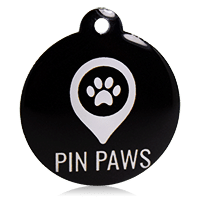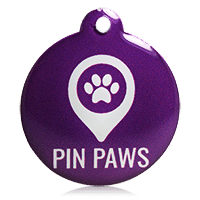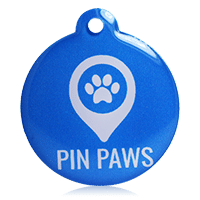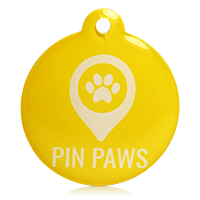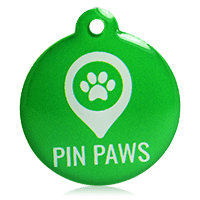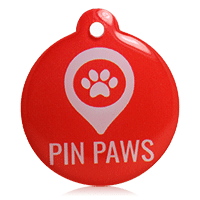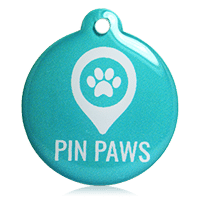 See What Others Are Saying About Pin Paws
Pin Paws Membership Pricing
Pin Paws
$4.99/mo each additional pet
PetCloud
PawPinner
Dynamic Pet Tag
Frequently Asked Questions