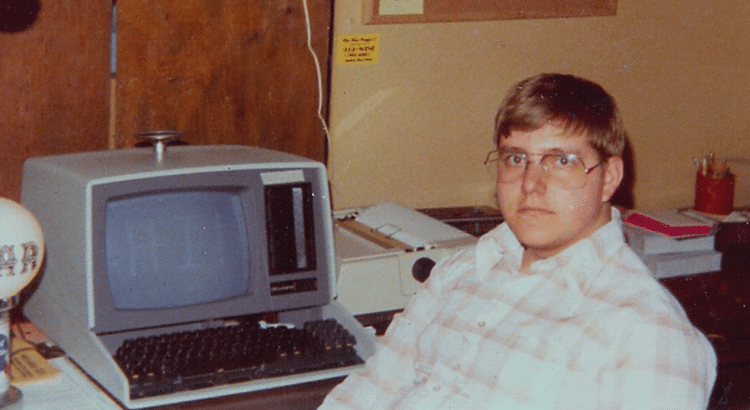 Advances in Innovative Pet Products, Veterinary Medicine and Food Fads Since the 80's
It's no secret the world is evolving around us through advanced technology, improved healthcare through medicinal breakthroughs, and an ever-growing variety of diet fads and food choices. Pet parents assimilate into each progressive way of life, with their pets being integrated into cultural growth as well. Pet products, veterinary medicine, and pet foods have continued to change along with the times.
Before looking forward into 2019, let's take it back a little bit to the 80's and see where we stood with technology, medical advances, and diet trends. It is fun to reflect on where our culture stood back then in order to compare how far we have come.
What Are Some Top Things Invented in the 80's?
August 1, 1981– MTV went on air for the very first time, mostly airing music videos which boosted the careers of some of the most celebrated artists: Madonna, Michael Jackson, Prince and Duran Duran.
October 1, 1982– Sony released the first CD player, CDP-101, which sold for a ridiculous $674. While CDs cost around $15 a piece, these first players were considered products for the wealthy.
December 2, 1982– Dr. Robert Jarvik invented the world's first artificial heart, named Jarvik 7. The heart was successfully implanted into volunteer Barney Clark, a Seattle dentist. The heart was widely used in other surgeries as a sit-in while patients waited for donated real hearts.
January 24, 1984– The first Macintosh was introduced by Steve Jobs. It had a 9-inch screen, 128K RAM of memory and was priced at $2,495. Eight months later Apple released an updated version referred to as the 'Fat Mac', with 512K RAM (four times as much).
November 20, 1985– Bill Gates introduced Microsoft Windows: Windows 1. This movement in the tech industry was significant because the system relied heavily on the use of a mouse for inputting information, while other systems relied heavily on the keyboard.
April 21, 1989– The Nintendo Game Boy was released in Japan, and July 31, 1989 made its way to the United States. This was the first handheld console in the Game Boy line.
What Were Some of the Biggest Food Fads of the 80's (eightieskids.com):
Spinach Dip in a Pumpernickel Bread Bowl- people loved putting anything in a bread bowl… chowder, chili, dips.
Sushi– blame it on Molly Ringwald in The Breakfast Club or Charlie Sheen making fresh sushi in Wall Street. Sushi became a thing.
Frozen Yogurt– people liked to think of this treat as a healthy snack, when in fact it was loaded with sugar and completely lost nutritional value once the toppings were added.
The Ranch Dressing Rage– This flavor found its way into a number of foods including chips, crackers, chicken wings, and dips. I am so happy it did!
Celebrity Endorsed Cereal– every cartoon character, celebrity, and TV show had their own brand of crazily sweetened cereal.
Pasta Salad– this history was created similar to the bread bowl: if you could put pasta in something, there would be pasta in it. Pasta salads were the rage, especially the tri-colored ones.
Now, transitioning to today, make a quick mental comparison of how much things have progressed. In relating the topics of technology, medical treatment, and food trends, what pet crazes can we forecast to grow in 2019?
What Are Some Technological Pet Trends Expected to Grow in 2019?
Technology continues to advance. As pet owners continue to consider pets a part of the family, their well-being and safety are on the forefront. Parents want to monitor, feed, entertain or track their pets which increases the projected sales of pet products in 2019.
Petcube Play Wi-Fi Pet Camera provides pet owners a way to stay in touch with their furry friends at all times. Petcube aims to help reduce anxiety in pets and owners and offers real-time video and a two-way radio for communication. There's a built-in laser that pet owners can play live, or schedule an automatic play time to keep pets from boredom.
Doggie Fetch/ iFetch Automatic Ball Thrower is an interactive dog toy that launches balls for you, giving your arm a rest. You set the distance you want the ball to be launched (10, 20, or 40 feet). Once your pet is trained to drop the ball in the toy on their own, independent play can continue and your pet will get the physical and mental interaction they need.
Pet Safe Frolicat Bolt Laser Toy is an automatic rotating laser that has an adjustable timer allowing for a specified number of minutes of play. Simply place the toy on the floor and watch the laser as it rotates 360 degrees. The laser offers 16 different play combinations and randomly switches direction, darting and mobbing in random patterns to keep your feline friend entertained.
PetChatz HD Pet Wi-Fi Two-Way Audio & Video Camera & Treat Dispenser is a great way to stay connected to your pet from anywhere. Now more than ever pet parents are wanting to stay connected to their furry friend while they are away. This device provides a low-light HD camera for remote communication and senses motion to alert you when your pet is on the move. In the event your pet does something awesome, you can reward them with a remote dispensed treat. If your pet is anxious or stressed, you can calm them with a soothing, remotely-activated spritz calming scent. You can also stream DOGTV for your pup.
PetSafe Drinkwell Platinum Pet Fountain offers a waterfall feature which is used to encourage cats and dogs to increase their water intake. Common water bowls hold stagnant water. With this pet fountain, you can constantly filter and aerate their water and drive your pet to get the right amount of hydration to improve their kidney and urinary tracts. The fountain comes with replaceable carbon filters which remove all of the bad odor and taste pets find in tap water.
Litter Robot III has revolutionized the cat litter box world. No more scooping or worrying about creating a mess. This box has a patented sifting system that automatically separates waste from clean litter. The waste is deposited into a carbon-filtered drawer to reduce litter box odors. The self-cleaning feature will start once your cat exits the unit and you will get a notification once the waste drawer is ready to be emptied. Consider this litter box as a gift for yourself and your cat. Have peace of mind that every time your cat steps into their litter box, it is clean, and they will not be tracking waste throughout your house from their dirty paws.
These six products give us a pretty good idea of how technology has advanced from the 80's. Being able to communicate with your pet remotely is probably the most appreciated attribute to this day and age as pet parents can keep their eyes on their pets and not worry when they are away.
What Are Some Innovative Veterinary Medical Advances?
There have been great advances in veterinary medicine from the 80's to now. Sometimes pets require medical attention that goes beyond the local veterinary office. Below is a list of advanced 'wow" techniques that are used on pets according to globalanimal.org.
Back Injury Treatment. This procedure was pioneered at Oklahoma State University and is called laser disk ablation. For dogs with a history of back pain, rather than surgically removing the damaged disk, this procedure uses lasers to zap the spinal needles through the skin into the disks. This vaporizes the problem without invasive surgical interventions. This procedure is performed at a number of specialty veterinary practices.
Bone Cancer Limb Sparing. This limb-sparing surgery allows dogs and cats with bone cancer to keep the affected limb rather than amputating it. Surgeons only remove the diseased portion of the bone and then replace it with donor bone from a deceased pet or use a healthy part of the dog's own bone for replacement. A metal rod can also be used to replace the bone and all in all it takes about 16 weeks for the graft to fuse to the dog's existing bone and heal.
Vision Surgery. Who knew there were veterinary ophthalmologists? Well, there are, and they are performing corneal transplants. A partial thickness corneal graft is used to correct corneal deficits in dogs and cats resulting from either old age or a chronic herpes virus infection. Grafts take about six weeks to heal, resulting in a beautiful and clear eye. Pets also benefit from cataract surgery, the same surgery that treats people.
Kidney Transplants. These can save pet lives. The feline that is donating the kidney is adopted as part of the arrangement. Kidney transplants can extend a cat's life by 6 months, to 3 years to even a decade. There are about five universities and specialty practices that offer cat kidney transplants.
Cartilage Transplant and Stem Cell Therapies. On the fancier side of this treatment is Vet-Stem.com laboratory in San Diego. Vet-Stem Regenerative Medicine uses stem cells derived from the pet's own fat tissue to treat tendon, ligament and arthritic conditions of horses and dogs. Two tablespoons of fat from the patient is shipped to Vet-Stem where it is processed and shipped back to the veterinarian in ready-to-inject syringes. The stem cells are injected directly into the injured area to help cover the deficit and improve pain-free mobility.
Heart Repair. Far have we come from when the first artificial heart was created in the 80's. Pets are now receiving heart repair, which does remain limited to a few universities. The UC Davis Veterinary Medical Teaching Hospital is the only place in the U.S. that has regularly scheduled procedures for animals. They can pretty much perform any procedure that is performed on humans and use a cardiopulmonary heart-lung bypass machine that allows the heart to be stopped for one to two hours. Defective heart valves can be replaced with cow or pig tissue. Some dogs even receive pacemakers.
The research that has improved veterinary medicine has extended the lives of pets and improved their overall quality of life. There are new diagnostic tools, new surgical procedures and new prevention options which are wonderful for pets and their owners.
What is Expected to be the Leading Pet Food Fad of 2019?
Times have changed from grabbing a bag of Ol'Roy for the pup. Pet foods are so sophisticated these days, with an unlimited amount of options. It is said that pet owners tend to feed their pets the same diet they consume. More protein for you equals more protein for your pet. Vegetarians are likely to feed their pets a vegetarian diet as well. It is hard to pinpoint what pet food trends will emerge in 2019, however, petfoodindustry.com reports trends tend to be similar to those of the human food industry. With pets being considered more and more like family, it is no surprise their diets are more likely to mimic their human owner.
Discovering how the times have changed and how innovations continue to progress, it is easy to see how 2019 is shaping up for the pet industry. Pet owners are spending billions of dollars on their furry friends and companies which supply pet products are happy to continue to ride the gravy train.